Safeguard issue 185
Jan/Feb 2021 edition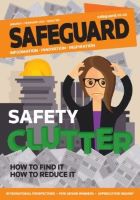 As well as the stories below, this edition also features items on:
World view: experts from four countries on what's happening and what we could learn.
Gareth Beck, winner of the Emerging Practitioner award, is profiled.
Kevin Jury's winning design for filling construction voids.
Site Safe and CHASNZ: what the two construction bodies offer.
Psychologist Adele Saunders on how she brings a different approach to H&S.
In the Spotlight: Robyn Bennett, president of NZISM.
True Confessions: Wayne Butson on why there is never a good time for a train driver to miss a signal.
Stories from the current issue

Identifying and removing safety clutter improves communication, climate, work effectiveness and - yes - safety. David Provan offers a beginner's guide to getting started.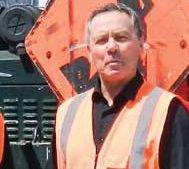 Winner of the worker wellbeing category at the 2020 NZ Workplace Health & Safety Awards was a comprehensive initiative that promotes best practise in hearing protection and support for workers with hearing impairments. Jackie Brown-Haysom reports.
Dr Hillary Bennett says it is time to stop treating psychosocial risks – such as bullying, excessive workload, unsupportive managers – as if they were a single risk.