Safeguard issue 186
March/April 2021 edition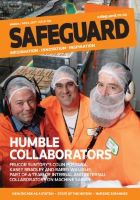 As well as the stories below, this edition also features items on:
Refining NZ's E Tu Tangata programme.
Healthcare: providing a safe working environment for nurses.
Dr David Berger on why Covid-19 protection for healthcare workers was viewed through the wrong lens.
2020 H&S rep of the year Chris Gorringe.
State of the Nation survey results.
Fonterra's focus on worker health.
True Confessions: Helen Sadgrove gets into a spot of inflated bother on a dive training course.
Stories from the current issue

Dr Carl Horsley says viewing resilience as a system property provides a way to improve the design of work to improve staff wellbeing, patient experience, and organisational performance.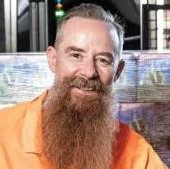 Frucor Suntory's machinery safety initiative began with the company having the humility to recognise the challenge was bigger than its level of expertise. Peter Bateman reports.

Aerosol transmission of Covid-19 has only gradually been acknowledged, despite the best efforts of people like Kate Cole. She outlines good ventilation and PPE actions.