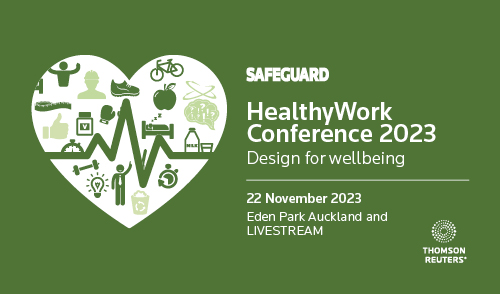 HealthyWork Conference 2023
22 November 2023

Eden Park, Auckland
Livestream
For workers to thrive and reach their full potential with least exposure to harm, we need to create work and workplaces that focus on the physical, emotional and psychological needs of workers.
By treating risks to worker health and wellbeing in the same way as other business risks, buy-in becomes easier and initiatives become more comprehensive and ultimately more successful.
The 8th HealthyWork Conference brings together health, safety, wellbeing, HR professionals, and people leaders from across NZ for a day where we turn the theory of wellbeing into practice.