Safeguard Update Newsletter
The weekly email newsletter to keep you right up to date!
Our journalists interview newsmakers, report on H&S prosecutions, cover key conference presentations, summarise major reports, and alert you to influential developments abroad.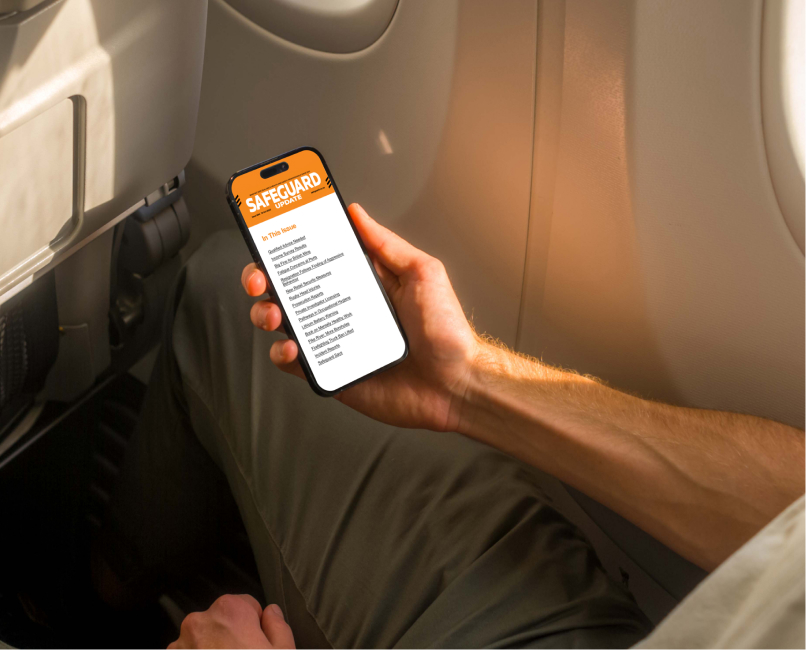 All you need to keep you up to date
Analysis of the most interesting legal cases
Key developments from home and abroad
Straight to your inbox
Safeguard Update Newsletter

For up to 5 email addresses within your organisation

Delivered weekly

Subscribe now

4-week Free Trial *

For one email address

Delivered weekly

Start your free trial now
*

To be eligible for a free trial you must: be a resident of New Zealand, Australia and the Pacific Islands, represent a business or other organisation, have not received a free-trial in the past, not already be subscribed to the newsletter.
Subscribe to Safeguard Update today
<script>(function(t,e,s,n){var o,a,c;t.SMCX=t.SMCX||[],e.getElementById(n)||(o=e.getElementsByTagName(s),a=o[o.length-1],c=e.createElement(s),c.type="text/javascript",c.async=!0,c.id=n,c.src="https://widget.surveymonkey.com/collect/website/js/tRaiETqnLgj758hTBazgd8bX3Uiw_2B_2BXAvGzSGzwstzXJF4r34LJI_2BwgXyjWProRW.js",a.parentNode.insertBefore(c,a))})(window,document,"script","smcx-sdk");</script>
<script>(function(t,e,s,n){var o,a,c;t.SMCX=t.SMCX||[],e.getElementById(n)||(o=e.getElementsByTagName(s),a=o[o.length-1],c=e.createElement(s),c.type="text/javascript",c.async=!0,c.id=n,c.src="https://widget.surveymonkey.com/collect/website/js/tRaiETqnLgj758hTBazgd_2F9CB2_2Bz6Pecyaxh75nN5D_2FXTomcqbFS1qrdq5NXWWjv.js",a.parentNode.insertBefore(c,a))})(window,document,"script","smcx-sdk");</script>