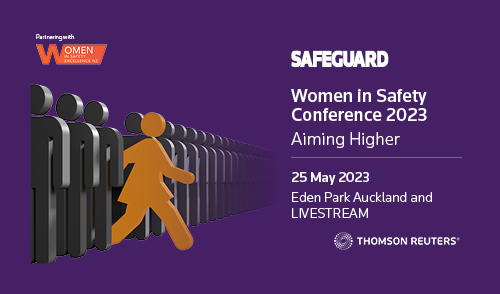 Women in Safety Conference 2023
25 May 2023

Eden Park, Auckland
Livestream
Aiming Higher
Safeguard is proud to present the inaugural Women in Safety Conference. Partnering with the Women in Safety Excellence NZ (WISE) network, this one-day conference aims to empower and inspire women working in health and safety to set their sights on leadership and governance roles.
The conference will address key issues including the imposter phenomenon; pathways to career success; navigating employment; diversity at the board table and menopause at work.
We hope you can join us on Thursday 25 May at Eden Park in Auckland for a day of lively discussion, inspiration and networking.
A livestream option is available if you are unable to attend in person.
Safeguard events team
Partnering with